Gîtes Et Chambres D'Hôtes Dans Le Lot
Domaine Côté Granges
Gîtes Et Chambres D'Hôtes Dans Le Lot
Domaine Côté Granges
Gîtes Et Chambres D'Hôtes Dans Le Lot
Domaine Côté Granges
Gîtes Et Chambres D'Hôtes Dans Le Lot
Domaine Côté Granges
Gîtes Et Chambres D'Hôtes Dans Le Lot
Domaine Côté Granges
Gîtes Et Chambres D'Hôtes Dans Le Lot
Domaine Côté Granges
Gîtes Et Chambres D'Hôtes Dans Le Lot
Domaine Côté Granges
Gîtes Et Chambres D'Hôtes Dans Le Lot
Domaine Côté Granges
Gîtes Et Chambres D'Hôtes Dans Le Lot
Domaine Côté Granges
Gîtes Et Chambres D'Hôtes Dans Le Lot
Domaine Côté Granges
Gîtes Et Chambres D'Hôtes Dans Le Lot
Domaine Côté Granges
Gîtes Et Chambres D'Hôtes Dans Le Lot
Domaine Côté Granges
Gîtes Et Chambres D'Hôtes Dans Le Lot
Domaine Côté Granges
Gîtes Et Chambres D'Hôtes Dans Le Lot
Domaine Côté Granges
Gîtes Et Chambres D'Hôtes Dans Le Lot
Domaine Côté Granges
Gîtes Et Chambres D'Hôtes Dans Le Lot
Domaine Côté Granges
Gîtes Et Chambres D'Hôtes Dans Le Lot
Domaine Côté Granges
Gîtes Et Chambres D'Hôtes Dans Le Lot
Domaine Côté Granges
Gîtes Et Chambres D'Hôtes Dans Le Lot
Domaine Côté Granges
Book Your Stay
Loading in progress…

Payment secured by




Côté Granges, cottages, rooms and host table in the Lot, in Occitanie
Welcome to Côté Granges, cottages, guest rooms and host table, heated pool, in Carnac Rouffiac, near Cahors in the south of the Lot, in Occitania. The property is located on the heights of the Lot Valley, in the heart of the Cahors Vineyard, at the entrance of a small stone village of 60 souls, dating from the Knights Templar.

We propose
a Domain which is modulated
according to your request : three beautiful guest rooms and two cottages of 2 people or the
privatization of the whole property
(350 m ²) which transforms itself for the occasion in a
big holiday rental
(from 8 to 10 people max), classified 4 épis Charm at Gîtes de France and in this case, you are only tenants. Whatever the formula chosen, the maximum number of people on the property is 10 guests.
The house was an old country stone barn that we have completely renovated to make a beautiful and pleasant house where we welcome you in a guest rooms. The adjoining barn has been converted into two rural cottages, which do not communicate with each other and are not overlooked. Our house is in our image, we privileged the noble materials, like the white stone of Quercy, the walls whitewashed, home-made, the visible beams and a decoration countryside chic which looks like us.

Nearby, many hiking trails to discover an authentic region, still preserved, where nature reigns supreme. We listen to everyone's requests and provide circuit maps, as well as a complete documentation of the sites to visit.

We are waiting for you in the Lot at Carnac Rouffiac in Occitanie.

Want to please your loved ones, think of our
gift boxes
!
Our guest rooms are available from March 30 to September 30, our cottages all the year.
Not accessible to people with reduced mobility - No pets allowed.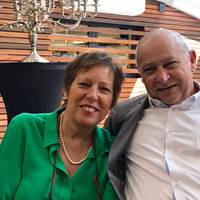 Your Comfort, Our Services
Airport or railway station shuttle
Baby cot
Booking of exterior services
Boules/pétanque area
Central heating
Free parking
Free WIFI
Garden furniture
Hairdryer
Heated swimming pool
Heating
Highchair
Internet broadband access
Landscaped garden
Pets not allowed
Private car park
Table d'hôtes
Terrace
TNT
Tourist information
Walled property
Special Offers
-10%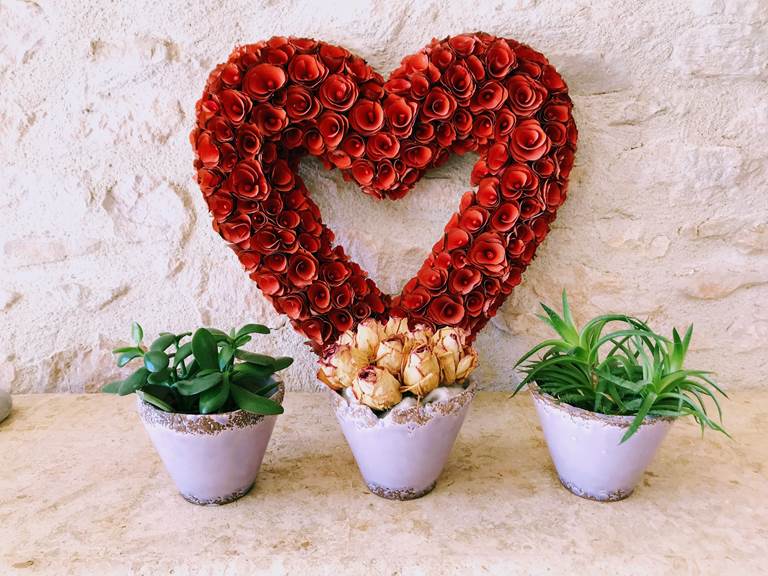 Until
30 sep 19
Stay 3 nights minimum
Discovery lovers Lot and its vineyard Cahors. Take advantage of our preferential rate to stay in a beautiful room of charm, stay of 3 nights or more in Côté Granges in bed and breakfast, breakfasts included. Welcome drink offered.
For: Bed and Breakfast Fleur de Vigne, ideal for lovers
Loading in progress…
-10%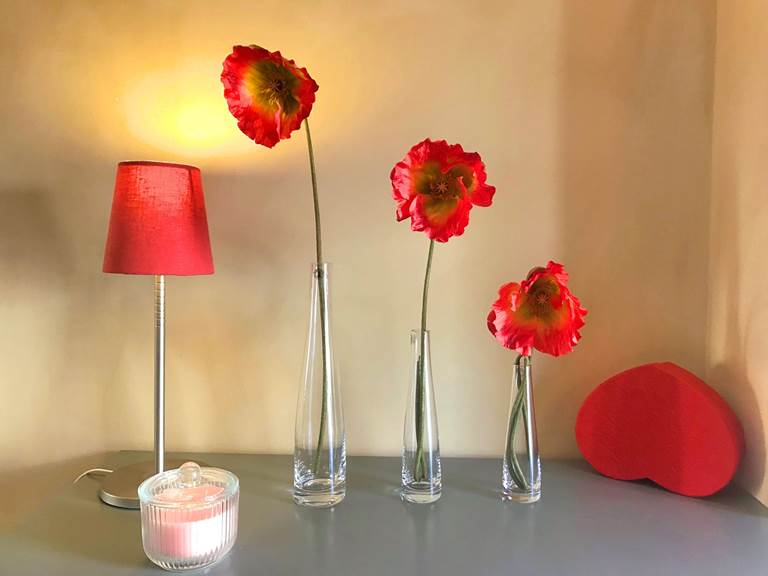 Until
30 sep 19
Séjour 3 nuits minimum
A trip to the Lot and visit its wonders. Take advantage of our preferential rate on a stay of 3 nights or more at Côté Granges in bed and breakfast, breakfasts included. Welcome drink offered.
For: Bed and Breakfast Coquelicots or Roses de Cahors
Loading in progress…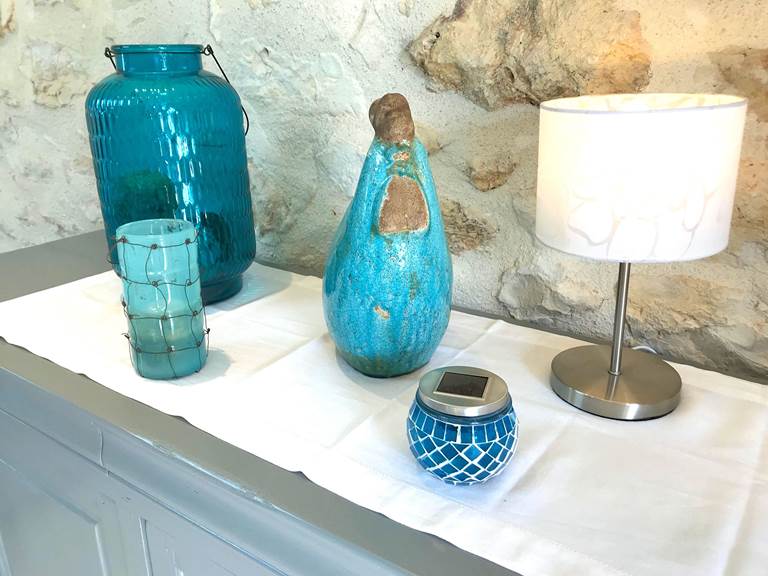 From
21 sep 19
To
29 nov 19
Court séjour 3 nuits minimum
Découvrir le Lot et ses merveilles durant 3 nuits dans le gîte La Grangette, joliment aménagé pour votre plus grand confort. Au programme : randonnées, VTT, visites culturelles, apprécier les bonnes tables du Lot, déguster le vin de Cahors, et bien d'autres activités que nous vous aiderons à...
For: Cottage La Grangette 2 or 4 persons
Loading in progress…
Our News
28 Apr 19
Malbec Summer, Cahors Vineyard Festival
The "Summer of Malbec" Festival was created in...
23 Dec 18
New 2019: Stay "Make his foie gras"
"I really need to learn to make my foie gras...
02 Aug 18
Montcuq, a must-see bathing spot!
Good news for swimming in the Lot and in addition...
Offer a gift card !
Stay of charm 3 days / 2 nights in room Coquelicots or Roses deCahors
It is around a welcome aperitif that we welcome you for a stay of charm. Upon receipt of your...
Offer
Sparkling getaway for 3 days / 2 nights in a room Fleur de Vigne
A romantic stay in the Fleur de Vigne room, where bubbles and homemade foie gras await you to treat...
Offer
Stay "to make foie gras", 3 days / 2 nights half board
We offer a convivial stay focused on the products of mouth with an initiation to the manufacture of...
Offer